b g d c e f a ravelite.org f e b d g c a
Birds of Eversten
Sat, Jul 11, 2020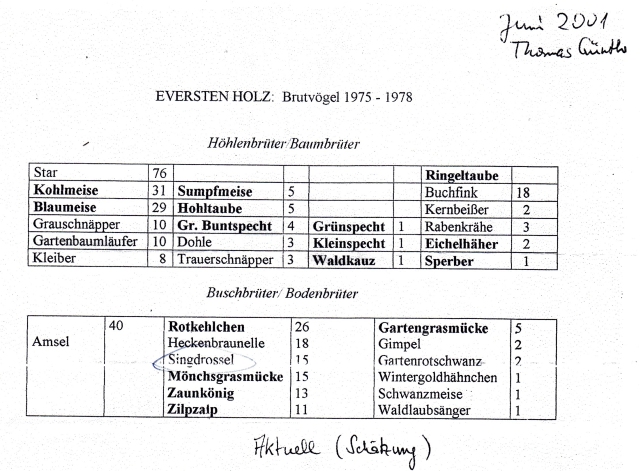 Welcome! This is a silly web project I built to try to learn basic facts / names, and sounds of regionally appropriate birds (North Germany). It consists of a list of birds – along with name translations, Wikipedia links, and embeds from xeno-canto, an open bird sound database.
This came about because a friend invited me to bird walk in Eversten Holz (a local forest) lead by Friends of Eversten Holz. They handed out the survey / count above, and I've based my list on theirs.
A better bird guide (there are descriptions of the vocalizations) is put out by NABU, the German Nature Organization: Vogelporträts
Finally, here are some thoughts from a recent American birder of note.
And so, without further ado, the Birds of Everston:
Tree and cavity nesting
Bush and ground nesting